Here you will find our unique, Danish-produced Meatlover Dry Aging bags. They make it a bliss to make your own homecured/dryaged meats.
Get the delicate meat taste that you know from the best steak houses – right in your own home. You can drycure almost any type of meat – beef, pork, lamb, goat, and even cheeses and fish.
The unique material make sure that moisture can evaporate from the bags but it wont let air og bacteria in. This makes the curing bag a perfect environment for your meat when it is curing.
You can let it rest on a grill in your normal fridge without worrying about the meat going bad.
25% rabat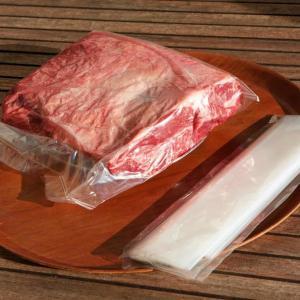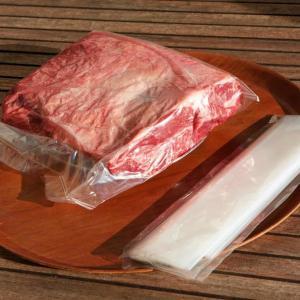 Meatlover Dryaging bags- Large
These are the largest of our extremely popular Meatlover Dryaging bags. The size is 30x60cm which gives it plenty of room for an 8kg piece of meat (max length approx. 55cm). This is enough for a large bone-in ham, or larger entrecote roasts.
This package contains 5 dryaging bags
This product has won one of the most prestigious American food-innovation prizes – and with a good reason. The bags are produces right here with us in Denmark and sold all over the world under different brands.
The bags makes it a bliss to create the most delicate meat products in your very own home or kitchen – something that would normally be limited to only the best butchers and restaurants. 
Dry-cure/age beef, pork, lamb, wild game, fish, goat, cheese – only your fantasy sets the limit. 
The bags unique material lets liquid in the meat evaporate out of the bag without air or bacteria gets into the bag. This makes it a perfect environment for your meat to dry age/cure.
Specifikations:
Amount: 5bags
Size: 300x600mm
Thickness: 0,05mm
Features: dryaging/curing meat
Temperature range: -30C til 140C
not rated
På lager .
Add to the cart